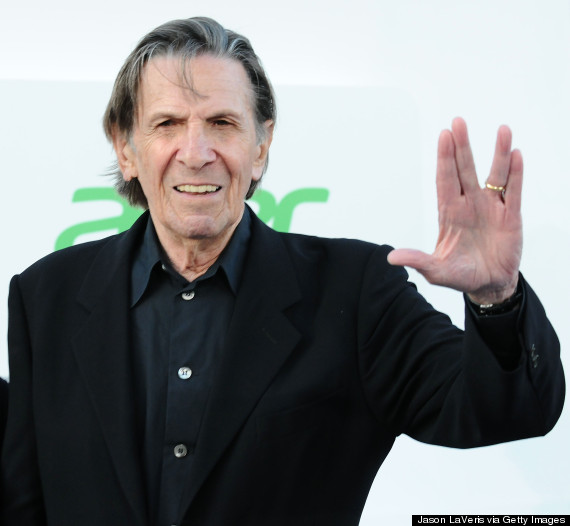 Leonard Nimoy has passed away on Feb. 27 at the age of 83 from end-stage chronic obstructive pulmonary disease. He was known as Mr.  Spock to generations of sci-fi fans that when J.J. Abrams rebooted the franchise in 2009, Nimoy was the only one original cast member he brought back.
That role defined his career for so much of his life.  However Mr. Spock was only one small part of Nimoy's overall life. He started acting as a child. Boston-born Nimoy appeared on Sea Hunt, Gunsmoke, Mission: Impossible and In Search Of…, which was a five-season series that explored the mysteries of the paranormal. In the '80s, he started directing including two of the big-screen Star Trek films (The Search for Spock and The Voyage Home). He also then directed the 1987 popular hit, Three Men and a Baby.
He also had a respected career as a photographer, snapping pictures that hung in galleries and were collected in books like The Full Body Project which was a collection of nude photos of plus-sized and obese women.
On Monday, Nimoy shared the following with his million-plus Twitter followers:
The beloved actor usually ended his tweets with "LLAP," shorthand for "live long and prosper," the Vulcan aphorism that became Spock's — and, thus, Nimoy's own — catchphrase and his final public words……
He will be sorely missed by so many people and while he was known to most people as Mr. Spock, he was much more than that ……